Lots and lots of candy to be had, cool costumes to dress up in and spooky decor all around. No wonder kids look forward to all the wicked fun that Halloween brings. Thanks to adaptive costumes and communities organizing inclusive trunk-or-treat events, children with special needs get to join in on all the fun. How about some learning alongside the ghouls, the monsters, and the ghosts? Here are a few fun Halloween activities filled with learning opportunities (plus a free printable) for AAC users:
Halloween Math
Which kid wouldn't want to add candies to their basket? How about counting the number of lollipops? Or divide the candies into equal portions for all their friends? See how many math learning opportunities there are with candies?
Here's a Halloween Freebie to practise counting, addition, and subtraction.
Instructions: Start with 5 candies in each player's basket. Take turns rolling the die and add/remove candies from the basket.
Halloween Science
For kids who are fascinated by how things work, the Jack-o-lantern balloon activity is a fun way to learn about how a solid and liquid can react to form gas. Take a water bottle and fill it about ¼ way full with vinegar.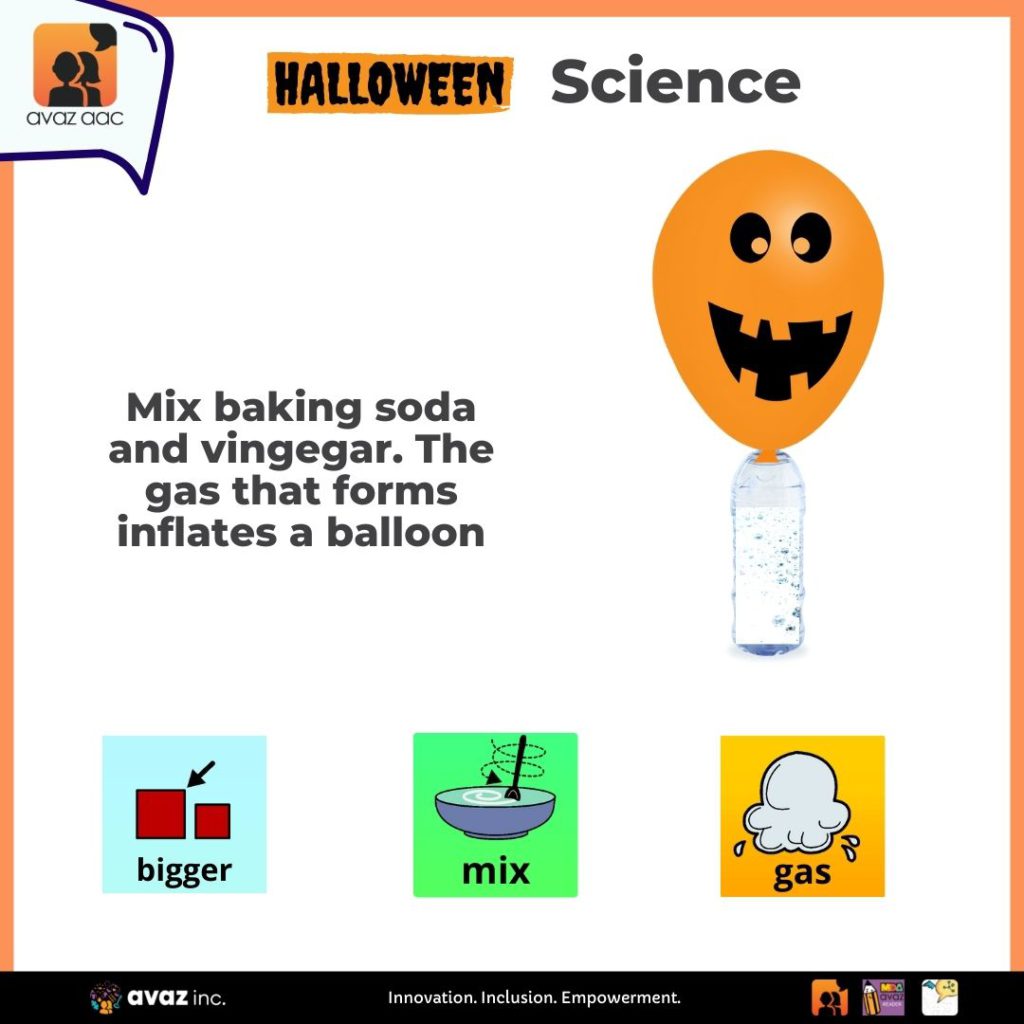 Get Jack-o-lantern balloons and put 2 tablespoons of baking soda in them. Keep the balloon's lip over the mouth of the bottle. Hold the balloon straight up so that the baking soda falls on to the vinegar and wait for the magic to happen.
Encourage the children to watch as the baking soda mixes with the vinegar
As the balloon inflates, talk about how the balloon is getting bigger. Model language on the child's AAC system as you make your observations.
You can also use descriptive teaching to explain the chemical reaction to the budding scientists keen to know more.
(Baking soda and vinegar mixes to form carbon-di-oxide, a gas that makes the balloon inflate)
Halloween Crafts
Step up your Halloween decorations by making DIY Spiders, ghosts, and witches.Paper plate spiders are a crowd favourite that is easy to make. All you need are paper plates, googly eyes, candy corns, and pipe cleaners.
Talk about the colour/shape of the paper plate.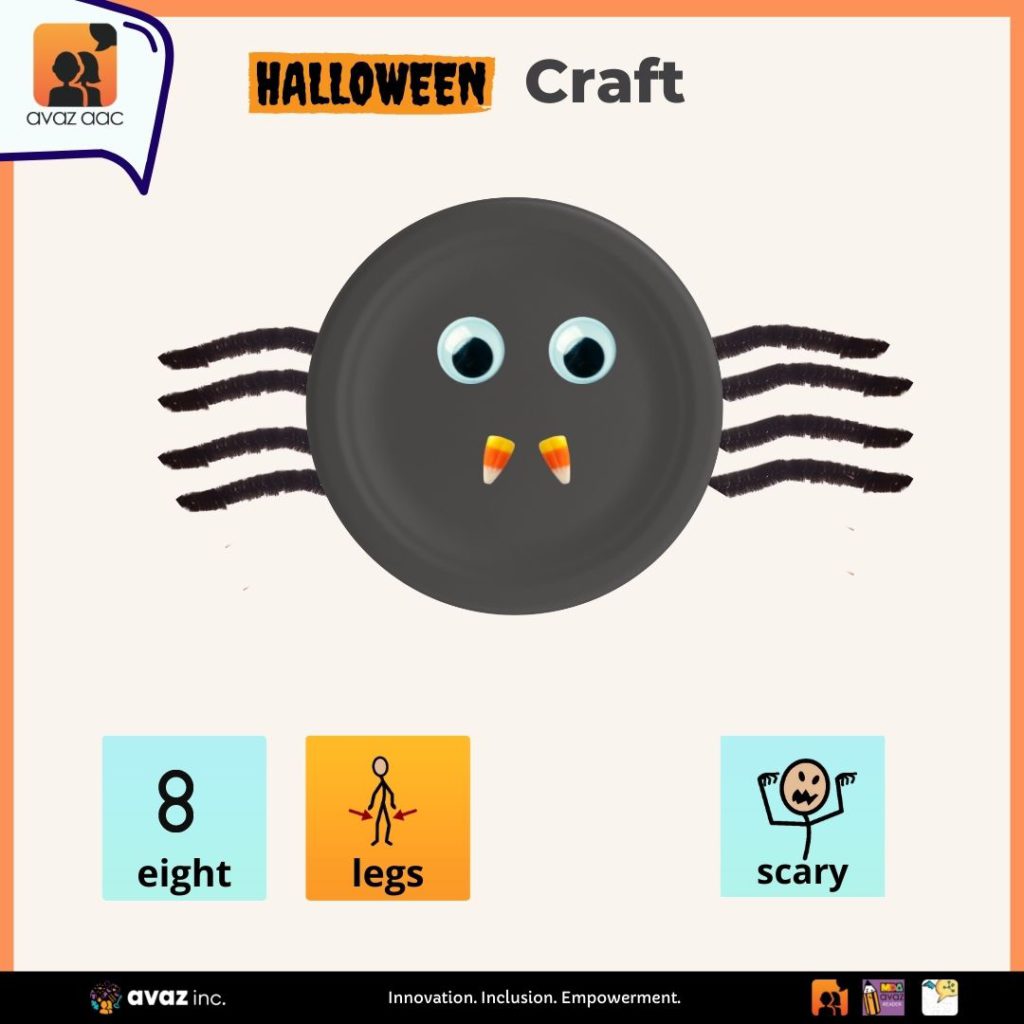 'Take the black plate.' Model the word on the child's AAC system.
'Spiders have eight legs.' Help children practise counting as they stick each pipe cleaner leg on to the plate.
Similarly, you can talk about the number of eyes and fangs.
Get more printables for Halloween here
Did you like this blog about fun halloween activities? Please share your feedback in the comment section below